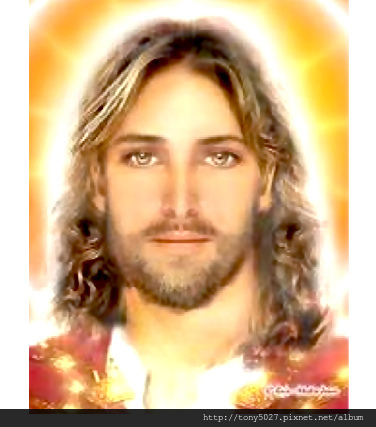 愛Sananda的祝福

阿斯塔在路上電話會議 - 2015年2月10日

"問候,親愛的家人!是我,耶穌Sananda,我打電話給你的家人,因為我們的確是兄弟姐妹中的一個的光,在愛情從中我們都做,不論我們居住在哪個維度知道 - 我說的是真話告訴你 - 你是輕的領域在我身邊,就像我穿過的面紗與每一個你!

"我還告訴你,你是如何閃耀明亮和多麼愛你,永遠。因為這是誰你真的是,摯愛!你都閃耀著愛的燈。和愛情的確是最強大的能量在整個宇宙。LOVE !愛是母親/父親的上帝愛是宇宙中的神是如何創造的一切 - 你,我和圈圈的眾生。

"而那些誰選擇了下跌,因為它是,進入黑暗的深處,那些誰已經有很長時間了,他們已經失去了他們的方式,那些誰似乎是完全黑暗的 - 完全黑暗沒有在其中任何光線 - 和那些誰已創建的那些相同的的 - 僅僅是如此之低,在他們的振動,不僅他們不能找到任何光線任何內自己 - 即使在一個小電池它是如此隱蔽,別人看不出來的!

"因此,這是我們為他們提供什麼,你可以稱之為救贖,我所說的只是,"來到光,"因為有沒有在這個宇宙中誰是上帝鄙視。他們可能會看不起自己,他們可能會認為他們是上帝鄙視,但事實並非如此。所有的生物都愛!因此,這是我們邀請他們來就光,不管他們做了什麼。我們提醒大家在這次聚會,是在你居住的許多有生之年,你也可以一直這麼黑,以不出現任何任何輕!而事實上,可能是你的選擇,或者它可能是你做出來的恐懼是什麼。

"還有那些誰很難看到愛別人,甚至當別人都在,這是非常公開聲明,他們可以聽到和讀到的很多地方,我會說,有那些誰,甚至看不到光在美國總統奧巴馬,而我跟他經常與他大大的喜愛和尊敬!它是理解,他是不斷受到威脅,已經讓了很多年 - 不僅為他自己的生活,但他的家人的。

"但我會告訴你:如果你會讀他的最新講話*世界的宗教領袖的非常密室,它是不受任何惡意它正在擁抱世界各國人民,世界上所有的宗教。它是一個講話的愛,理解和,最重要的是,非判斷。畢竟,"法官不是叫你們可以判斷沒有,"是,我做了一個真實的陳述。**如你所知,在許多語句歸因於我或母親/父親的上帝,或各種代表聖經,我們可以說,是點綴,扭曲,或者有時包括即使他們是完全錯誤的,我會說這一點 - 奧巴馬發表講話關於戰爭,或講話的一部分,包括了一些關於戰爭的非常重要的真理。他被襲擊了!

"這人誰上台帶來和平的地球,這名男子誰上台宣布NESARA被襲擊了!你去閱讀或聽它,如果你還沒有這樣做,感受愛!而感到生活水平提高和覺得勇氣吧,他會進入一個地方的宗教。還有一些參加者該會議,祈禱早餐都進來穿著深色帽子。所以自然而然,他們的攻擊。"法官不是叫你們可以判斷不!'

"如果你穿深色的帽子,在基督的名鬥士,知道你幫助殺戮無辜的基督教徒以及穆斯林和猶太教的人,因為那是什麼done.And這是真理!沒有這樣的東西作為"神聖的戰爭",通過其本身的性質戰爭是愛的正好相反,它是基於恐懼的。正如我教theCourse,***是愛的對立面。因此,有沒有這樣的肯定的東西作為一個"神聖的戰爭",而不是在基督裡,或安拉,或佛,或任何其他領導人的名字。攻擊是不愛,這是愛的對立面!

"一位家長誰打罵孩子只是為了確保孩子將永遠聽從 - 那是不是愛,是做對一個無辜的孩子的戰爭和我說這些話不是,不是創造較低的那種震動,而僅僅是為了。指出是有區別的。愛是不歧視。愛不attack.Love不打開它回來的時候有一個機會help.Love本身最好的禮物有史以來母親/父親上帝給所有神的兒女我和你列入!!!

"所以,摯愛聚集在這裡,我站在你們中間,與大家,站在你的神聖自我,的總體你是誰,我看到你們每個人的光芒閃耀,我感謝你來到這裡,為放射出你LoveLights均勻 - 無歧視 - 對所有的兄弟姐妹們,到地球的各個王國的所有成員。

"我只要求你打開自己接受同樣的愛,愛從中發了言。這是打開,去感受它,你讓它傳遍你的生命,然後分享它,束吧!讓一切都在這裡聚集感受愛情,然後擴展它向外!每一次你有機會成為這樣,無論你在哪裡還是什麼活動,你可能會搞,要心存感激,你是輻射,神州愛眾生來到這個地球是主持人,催化劑,愛和光明帶來者,舉起地球上升到更高的境界,其中有ONLY LOVE!

"我知道這是一個困難的旅程給你。我知道有這一輩子的時間和別人的時候,你感到完全孤獨,你們又堅持下來了!因為你知道在你的某些部分,你是這裡是有原因和目的,以及很簡單,那就是要愛!

"那麼請問,你現在打開,讓愛,我們有你,我們照耀到你,你充滿了歡樂,和平,舒適性,和高於一切,在知道是誰你真的是!我們為您提供這個祝福,那些誰陪我,從圈圈的領域來了,在這個最神聖的聖餐聚會的站在這裡跟你:

"接受愛,我們給你接受我們對您的感謝能在這裡接受高於一切你是誰 - 。圈圈的天人在人類的身體,這裡是為了幫助全人類在回家到愛的光芒,你都這麼deserve.Blessings你們,知道我們與你總是,因為我們一直都是始終應be.You是無限的,永恆的愛,和我們是一家人的兄弟/聖光的姐妹! !因此,這是!合十禮!"

* http://www.whitehouse.gov/the-press-office/2015/02/05/remarks-president-national-prayer-breakfast,https://www.youtube.com/watch?v=kJA7SMFy_ds

** Sananda來到耶穌(耶穌)的身體,向誰奇蹟課程一般歸因。

*** http://www.ashtarontheroad.com/the-course-teaches-truth.html

http://www.ashtarontheroad.com/sananda-blessing-of-love.html

轉錄瑪塔。

通過蘇珊·利蘭,2月10日,2015年www.AshtarontheRoad.com給

©阿西塔在路上出版物2004-2015年。版權所有;然而,這是一個禮物,我們所有的人,它可以自由地在所有認證被確認的條件,並沒有部分被更改或刪除分配。


©阿西塔上道出版物2004-2015年。版權所有。
Sananda's Blessing of Love
Ashtar On The Road Teleconference - February 10, 2015
"Greetings, Beloved Family! It is I, Sananda and I call you Family because we are indeed Brothers and Sisters in the Light of One, in the Love from which we are all made, regardless of which dimension we reside in. For know - and I speak the Truth unto you - you are here with Me in the realms of Light, just as I come through the veil to be with each and every one of you!
"And I also tell you how brightly you shine and how loved you are, always. For that is Who You Really Are, Beloved Ones! You are shining Lights of Love. And Love is indeed the most powerful energy in the entire Universe. LOVE! Love is Mother/Father God. Love is how God created all in the Universe – You, Me and all beings of LoveLight.
"And those who have chosen to fall, as it were, into the depths of darkness, those who have been there for so long that they have lost their way, those who appear to be totally dark - totally dark without any Light in them - and those who have been created by those very same ones - are simply so low in their vibrations that not only cannot they find any light whatsoever within themselves - not even in one little cell. It is so hidden that others cannot see it as well!
"And so it is for us to offer them what you might call redemption, what I call simply, 'coming to the Light,' for there are none in this Universe who are despised by God. They may despise themselves, and they may think that they are despised by God, but that is not true. All creatures are loved!!! And so it is that we invite them to come into the Light, no matter what they have done. And we remind everyone in this Gathering, that in the many lifetimes you have lived, you also may have been so dark as to not appear to have any Light whatsoever! And indeed that may have been your choice or it may have been what you did out of fear.
"There are those who have difficulty seeing Love in others, even when others are making statements which are very public. They can be heard and read in many places. I shall say there are those who even fail to see the Light in President Obama, and I am with him constantly. And he is greatly loved and honored!!! And it is to understand that he is constantly under threat, and has been so for many years - not only for his own life, but his family's.
"But I will tell you this: If you will read his latest speech* to the very inner sanctum of the religious leaders of the world, it is without any malice whatsoever. It is embracing all peoples of the world, all religions of the world. It is a speech of Love, of understanding and, most of all, non-judgment. After all, 'Judge not that ye be not judged,' is a true statement that I made.** As you know, many statements in the bible that were attributed to Me or to Mother/Father God, or various representatives, shall we say, were embellished, distorted, or sometimes included even though they were completely false. And I will say this – Obama made a speech about war, or a part of his speech included some very major Truths about war. And he was attacked!
"This man who comes to bring Peace to Planet Earth, this man who comes to announce NESARA was attacked! Go and read it or listen to it, if you have not done so, and feel the Love!!! And feel the upliftment and feel the Courage in it, that he would come into a place of religions. And some of those attending that meeting, that prayer breakfast were coming in wearing the dark hats. And so naturally, they attacked. 'Judge not that ye be not judged!!!'
"And if you have worn a dark hat and been a crusader in the name of Christ, know that you helped to slaughter innocent Christians as well as Moslems and Jewish people, because that was what was done.And that is Truth! There is no such thing as a 'holy war,' for war by its very nature is the very opposite of Love. It is fear-based. And as I teach in theCourse,*** that is the opposite of Love. So there is no such thing as a 'holy war,' certainly not in the name of Christ, or Allah, or Buddha, or any other leader. To attack is not Love. It is the opposite of Love!
"A parent who beats a child just to make sure the child will always obey – that is not Love. That is making war upon an innocent child. And I say these things not, not to create vibrations of the lower kind, but simply to point out there is a difference. Love does not discriminate. Love does not attack.Love does not turn its back when there is an opportunity to help.Love is in itself the Greatest Gift ever given by Mother/Father God to all of God's children, You and Me included!!!
"And so, Beloved Ones here gathered, I stand among you, with all of you, standing in your Divine Selves, the totality of Who You Are. I see the Light shining from each of you and I thank you for being here, for shining forth your LoveLights evenly - without discrimination - to all Brothers and Sisters, to all members of all the Kingdoms of Planet Earth.
"And I only ask that you open yourselves to receive that same Love, the Love from which you were made. It is to open, to feel it and as you allow it to spread throughout your beings, then share it, beam it out! Let all here gathered feel that Love and then extend it outward!!! And every time you have an opportunity to serve in this way, no matter where you are or what activity you may be engaging in, be thankful that you are Radiant, Divine Beings of Love come to this Earth to be the facilitators, the catalysts, the bringers of Love and its Light, to lift Planet Earth up into the Higher Realms where there is ONLY LOVE!!!
"I know that it has been a difficult journey for you. I know there are times in this lifetime and others when you have felt completely alone, and yet you have kept going! Because you have known in some part of you that you're here for a reason and a purpose, and quite simply, that is to be Love!
"So I ask that you open now to allow the Love that we have for you, that we shine forth into you, to fill You with the Joy, the Peace, the comfort, and above all else, the knowing Who You Truly Are! We offer You this Blessing, those who accompany me, coming from the realms of LoveLight, standing here with you in this most Sacred of Communion Gatherings:
"Accept the Love that we give to you. Accept our thanks to you for being here. Accept above all else who you are – Divine Beings of LoveLight in bodies of humans, here to assist all of Humanity in coming Home to the Light of Love, which you all so deserve.Blessings unto you, and know that we are with you always, as we always have been and always shall be.You are Infinite and Eternal Love, and We Are One in the Brotherhood/Sisterhood of the Light!!! And so it is! Namaste!"
* http://www.whitehouse.gov/the-press-office/2015/02/05/remarks-president-national-prayer-breakfast, https://www.youtube.com/watch?v=kJA7SMFy_ds
** Sananda came in the body of Yeshua (Jesus), to whom A Course in Miracles is generally attributed.
*** http://www.ashtarontheroad.com/the-course-teaches-truth.html
Transcription by Marta.
© Ashtar On The Road Publications 2004-2015. All rights reserved; however, this is a gift to all of us and it may be distributed freely on condition that all accreditation is acknowledged and that no part is altered or deleted.
© Ashtar on the Road Publications 2004-2015. All rights reserved.